FROM THE TAXI DRIVER'S SEAT,
SAN FRANCISCO,
July 2005 Photos.


This page is a work in progress. Here is what I have so far for the month of July.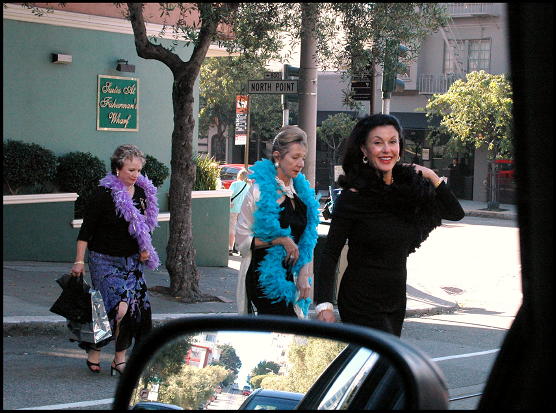 Three women cross Hyde Street at Northpoint and walk toward my cab.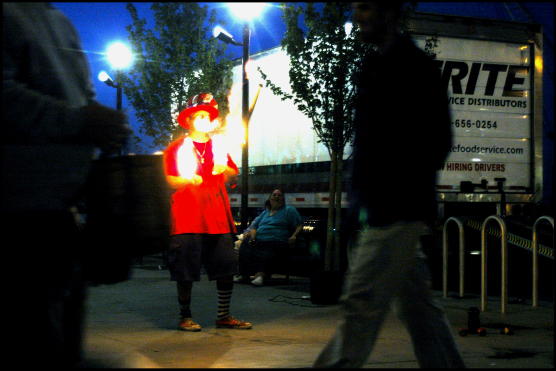 On Saturday night, July 2, a man juggles fire on Fisherman's Wharf.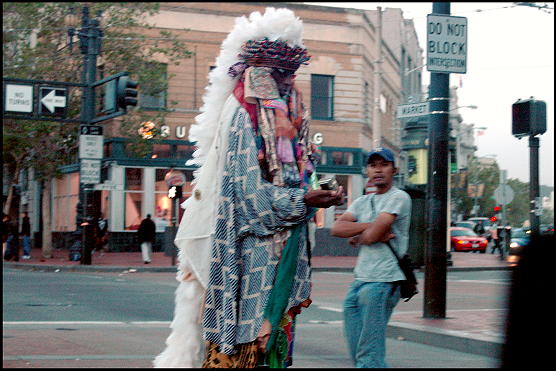 The focus is a little soft, but I thought the image the interesting enough to use anyway. A man (right) gives a man is costume a glance.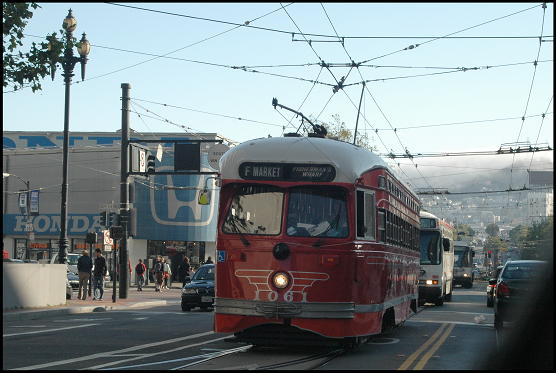 The F Streetcar travels east on Market Street near Dolores.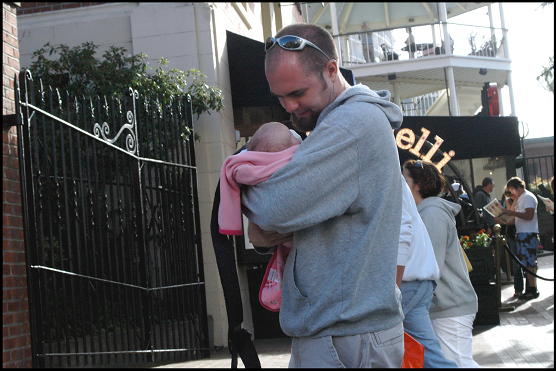 A man gives a baby a "look of love" outside Ghiradelli Square.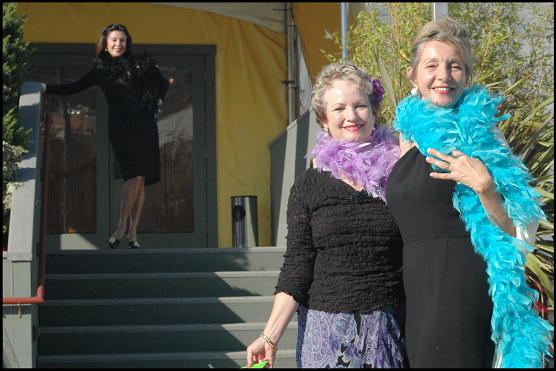 The three ladies from the first photo on this page stop before going into the Teatro Zinzanni dinner-show on Pier 29 to be photographed.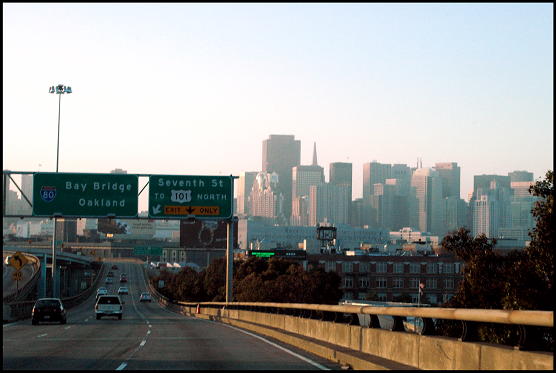 Shot through my windshield, here's the view heading north on Highway 101 heading into downtown San Francisco.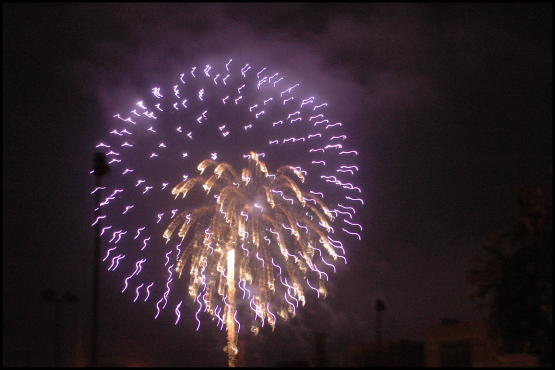 Happy 4th of July.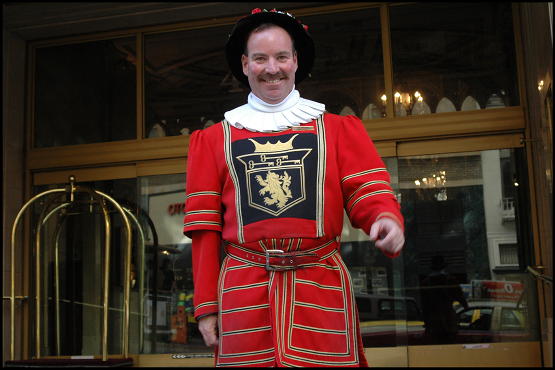 Hey, it's Tom Sweeney, the doorman at the Sir Francis Drake Hotel.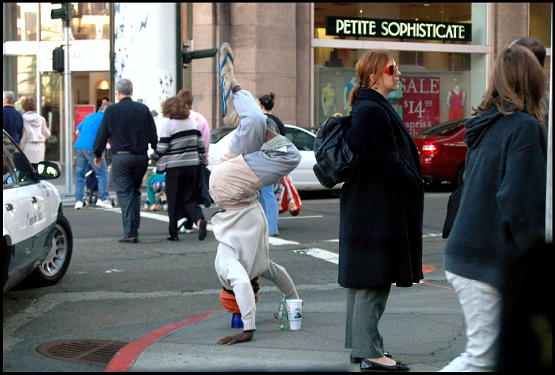 A guy stands on his head on the corner of Geary and Powell Streets as people walk by.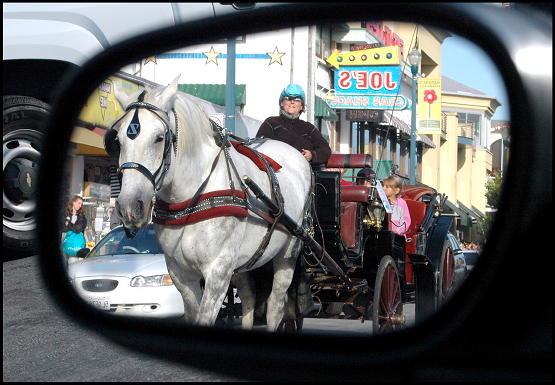 I can see a horse and carriage in my side view mirror as I drive along Fisherman's Wharf looking for customers.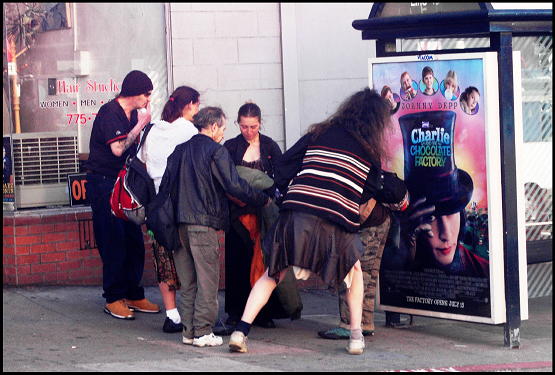 I have no idea what these people are doing.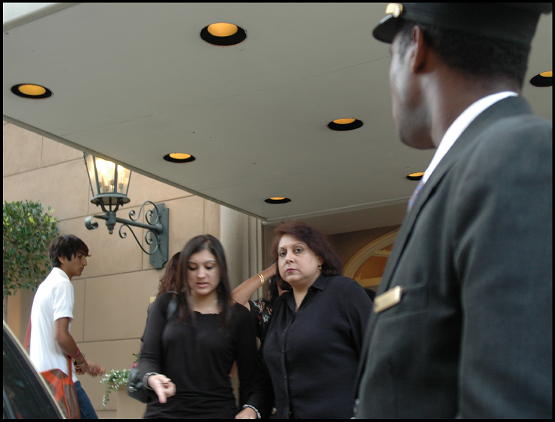 The doorman at the Campton Place Hotel in Union Square put two women dressed in black in my cab.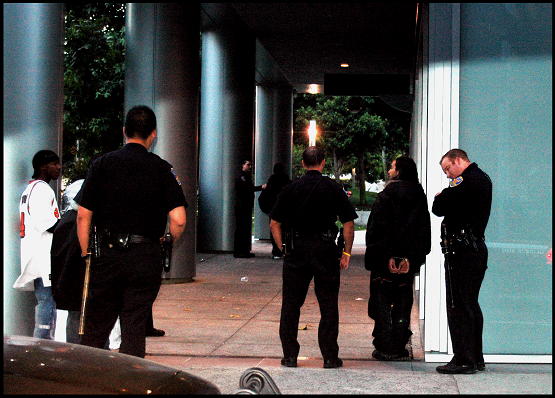 The police have a man in handcuffs (right side between the two officers) outside the Sony Metreon on Mission Street.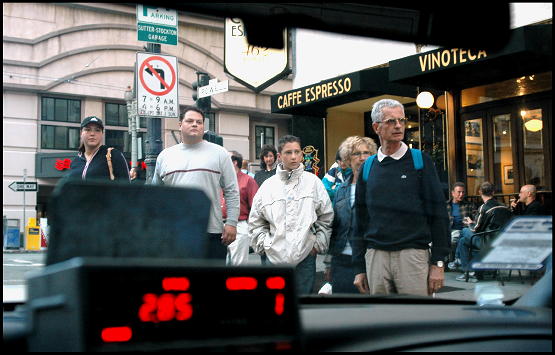 A family to the right of my cab on Powell Street awaits the oncoming cable car.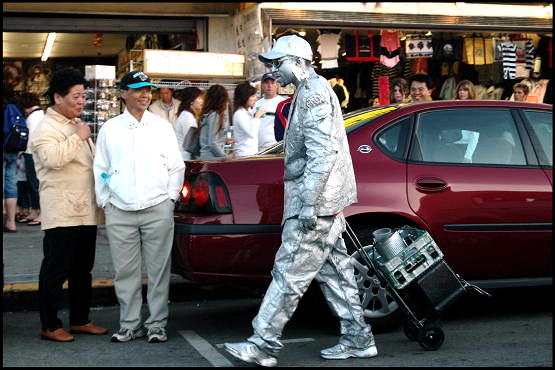 Two men (left) laugh as the 'silver man' walks down Powell Street.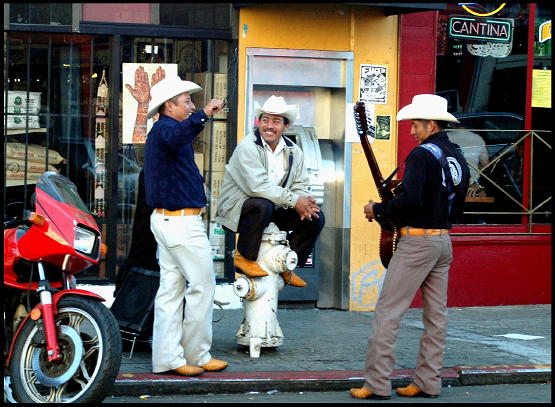 Three men hang out on Valencia Street in the Mission District.



BONUS PHOTO - MY JULY SELF PORTRAIT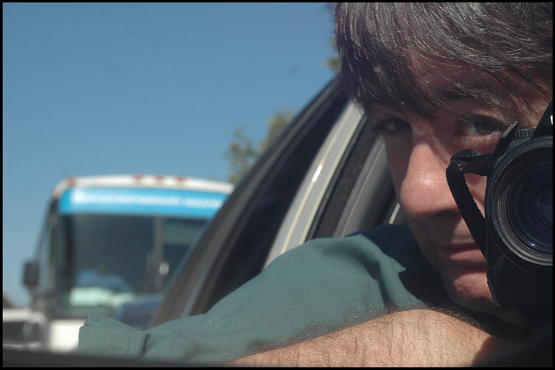 Here is my July self portrait.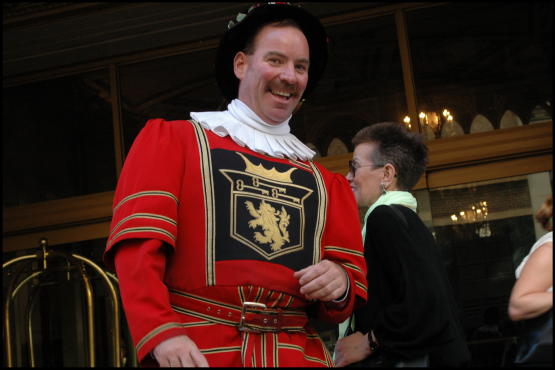 I couldn't resist - one more shot of Tom Sweeny before I close this page. See you later Tom!