FROM THE TAXI DRIVER'S SEAT,
SAN FRANCISCO,
June 2005 Photos.


I bought my Nikon D70 on Monday night April 18. The next day I had to go to work. My first oppurtunity to use my new camera was at the Veterans/Arrow Taxi garage. But I also took the camera with me when I drove my taxi. Since I had it with me anyway, I decided to capture what I saw while I was driving each day. The camera would stay around my neck and usually while I sat at a red light I would open my window and shoot.The following photos were edited from over 300 images. All of these photos were taken "from the driver's seat."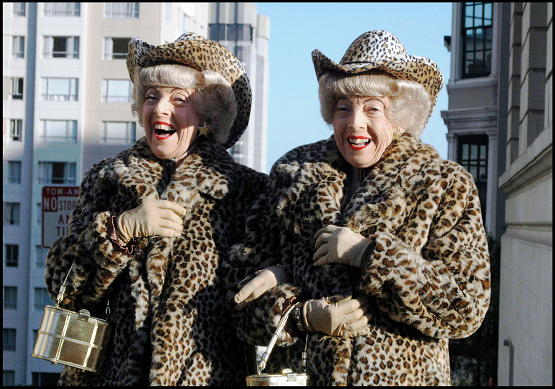 San Francisco's famous twins Marian and Vivian Brown take a stroll near their home on Nob Hill.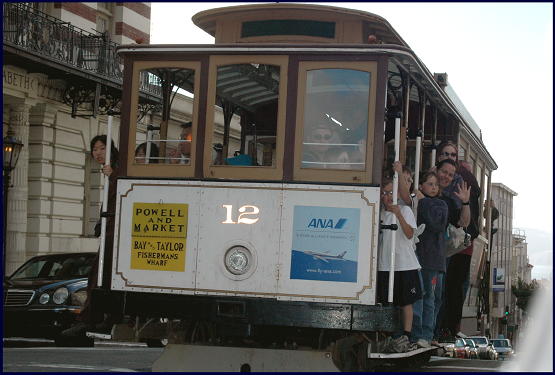 The Hyde Street cable car goes down Powell Street.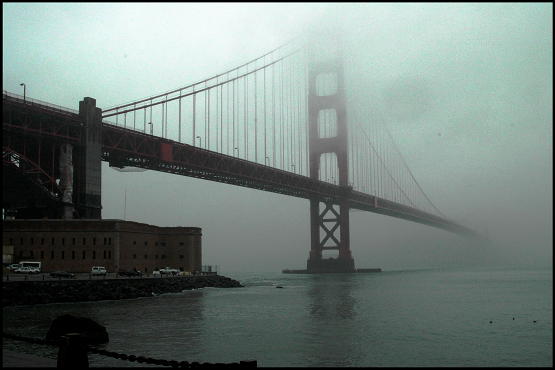 June 8, 2005 was a foggy day in San Francisco. This is the view of the Golden Gate Bridge from Fort Point in the Presidio.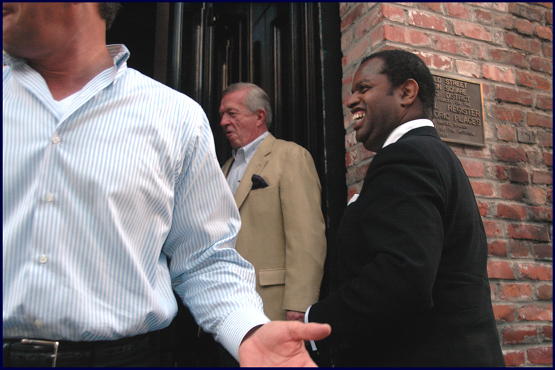 The host (right) at Bix Restaurant in Gold Alley has a laugh with some of the customers.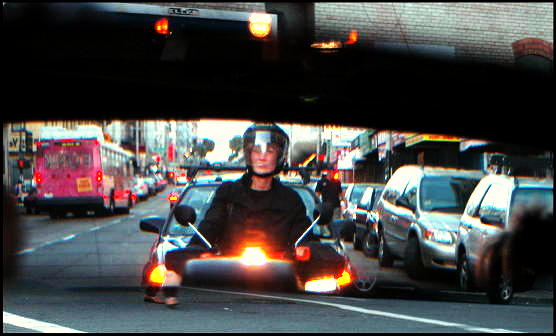 As I look through my rear-view mirror I see a woman riding a motorcycle.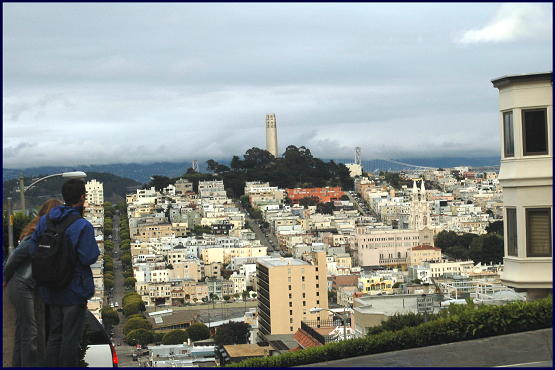 A couple (left) look at the view of Coit Tower and North Beach from the top of the crooked section of Lombard Street.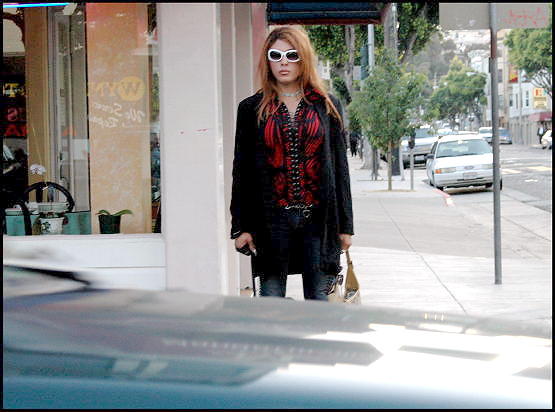 A woman waits to cross the street. I love the simplicity of the scene and the beauty of her just standing, waiting for the light to change.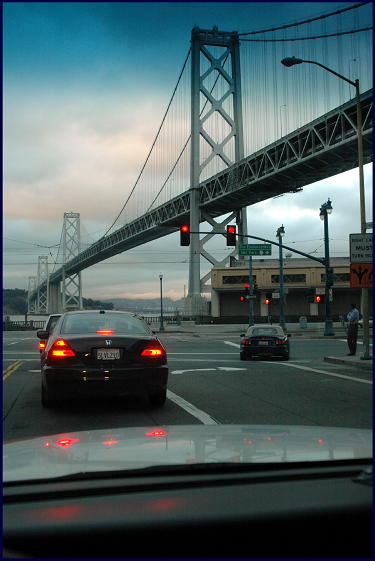 A view of the Bay Bridge at twilight through my taxi windshield.


An ambulance arrives on 5th Street near market. On the right, the paramedics escort an injured man to the truck.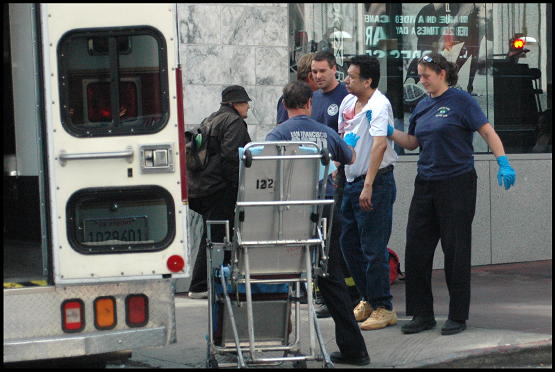 A closeup of the same scene as the previous photo, a few seconds later.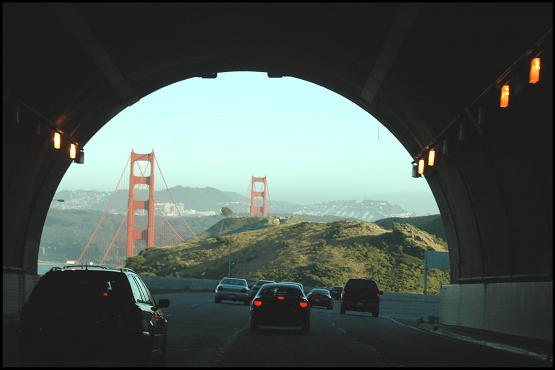 My cab goes through a tunnel heading south toward San Francisco.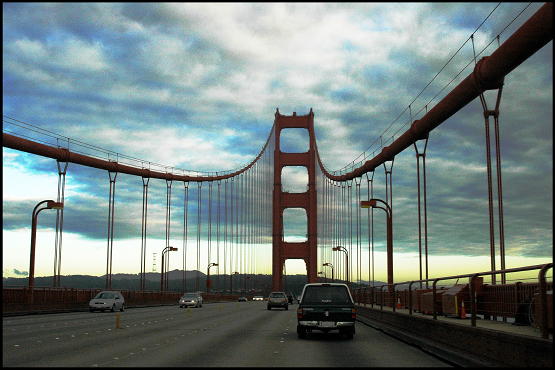 Driving back into San Francisco from Sausalito on the Golden Gate Bridge at twilight.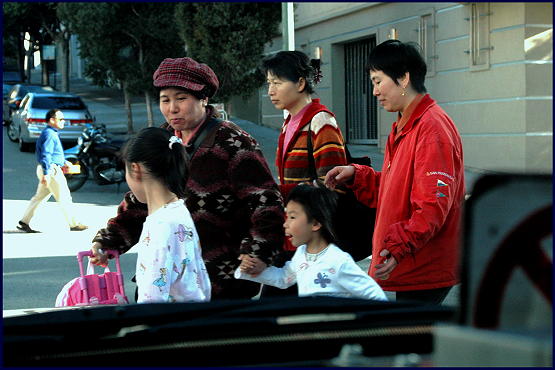 An Asian family crosses the street in front of my cab on Nob Hill.



BONUS PHOTO - A SELF PORTRAIT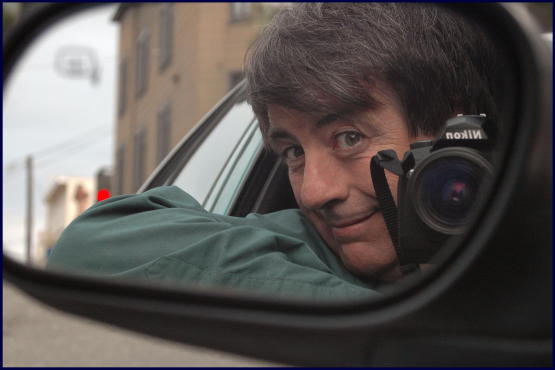 Here I am waiting for customers to come out of Gary Danko's Restaurant on Northpoint Street. No use wasting time, so I decide to work on a self-portrait. This was the best shot out of about twenty.