FROM THE TAXI DRIVER'S SEAT,
SAN FRANCISCO,
May 2005.


I bought my Nikon D70 on Monday night April 18. The next day I had to go to work. My first oppurtunity to use my new camera was at the Veterans/Arrow Taxi garage. But I also took the camera with me when I drove my taxi. Since I had it with me anyway, I decided to capture what I saw while I was driving each day. The camera would stay around my neck and usually while I sat at a red light I would open my window and shoot.The following photos were edited from over 300 images. All of these photos were taken "from the driver's seat."


This is the view of downtown San Francisco from Potrero Hill.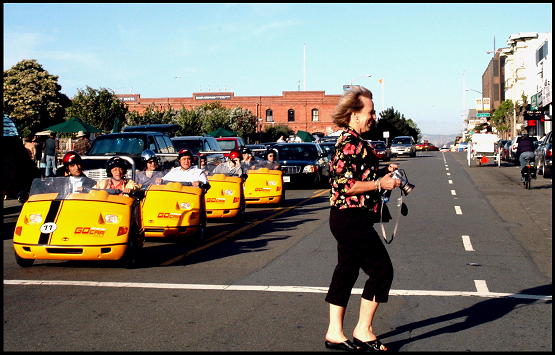 A woman walks across Beach Street as go-kart drivers watch.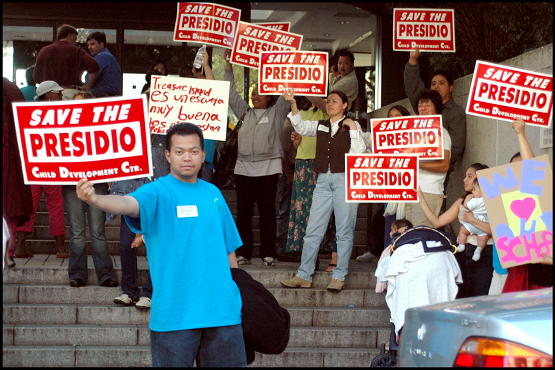 People protest the closing of a public day care center.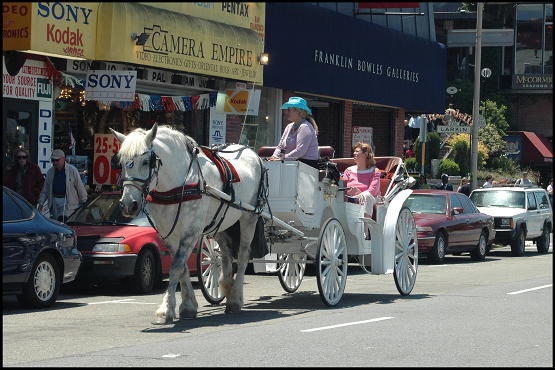 A woman enjoys a horse and carriage ride on Beach Street near Fisherman's Wharf.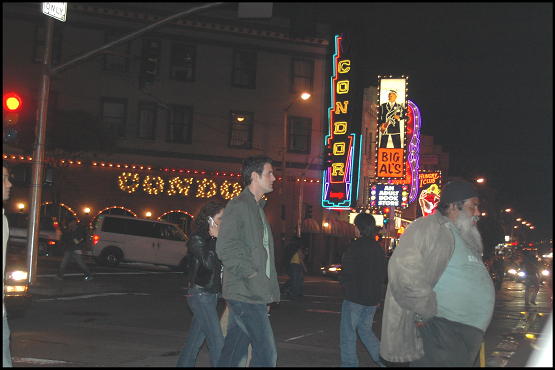 Pedestrians cross Broadway at Columbus on a Friday night.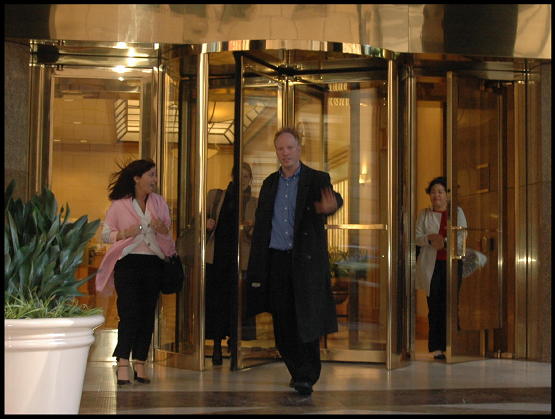 Workers leave an office building on Montgomery Street.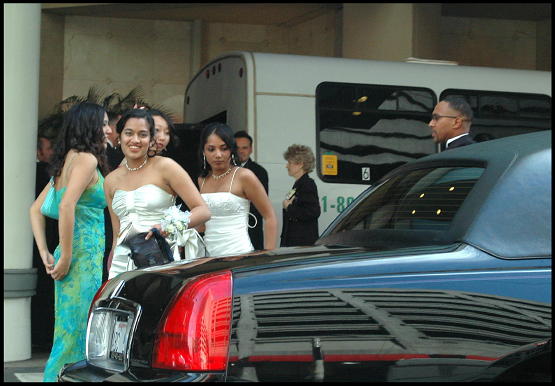 Girls arrive for their high school prom at the Argent Hotel.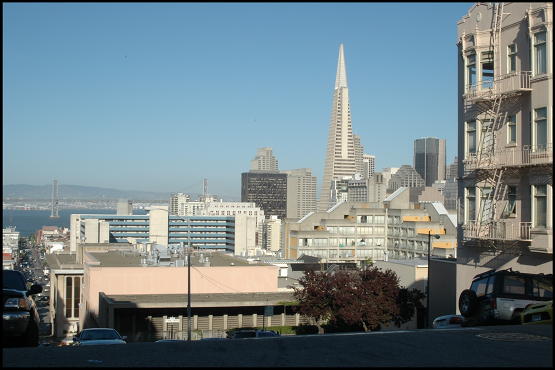 The view of downtown from the intersection of Broadway at Taylor. The Bay Bridge can be seen in the rear and to the right is the TransAmerica Building.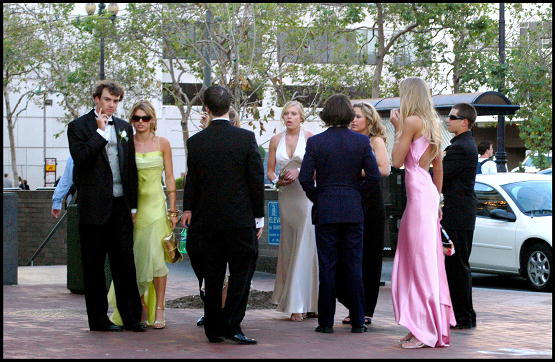 Students arrive for their high school prom.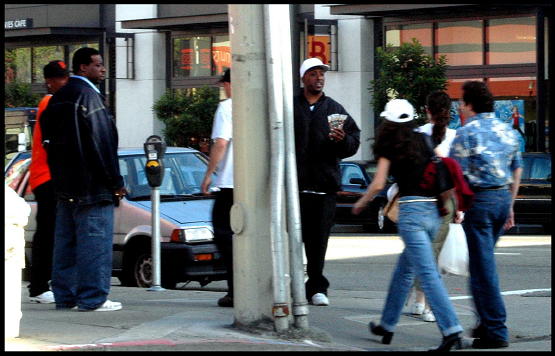 A scalper sells San Francisco Giants tickets on 3rd Street near SBC Park.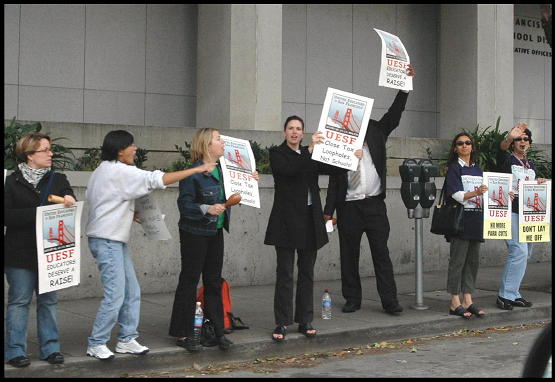 San Francisco teachers protest budget cuts.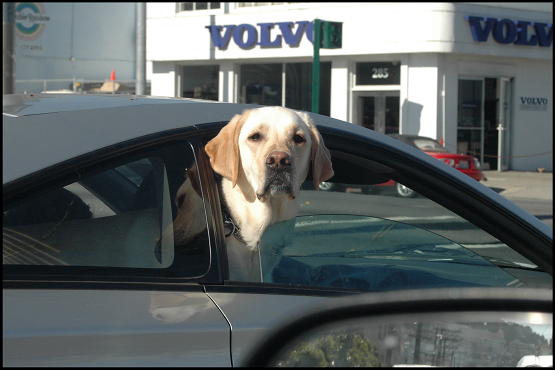 Hey, it's man's best friend.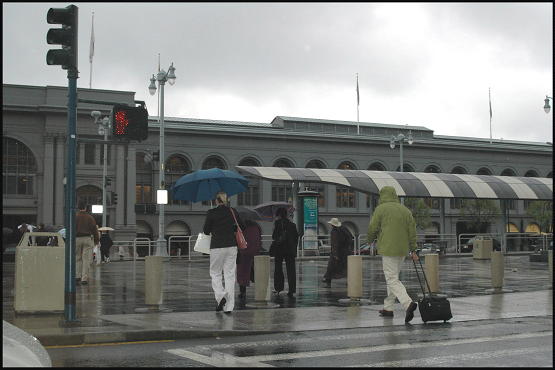 Pedestrians walk toward the ferry building on a rainy day.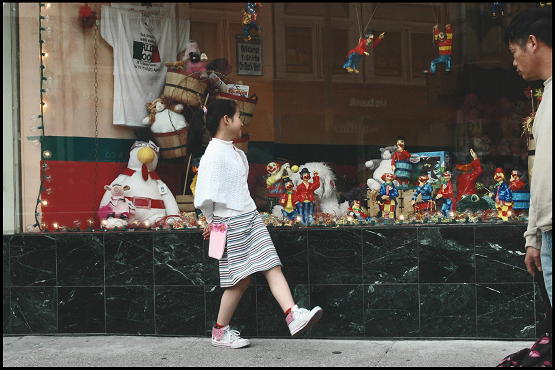 A girl looks at the toys in the window as she skips along Columbus Avenue in North Beach.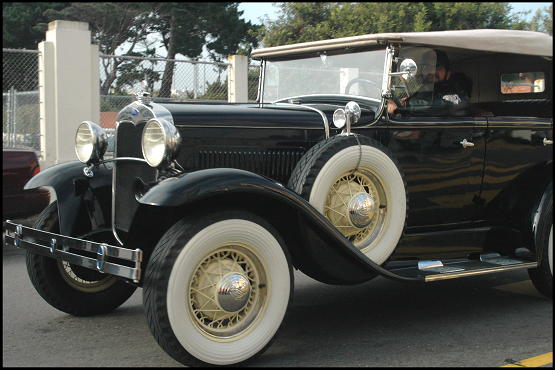 A man drives a classic car on Chestnut Street in the Marina District.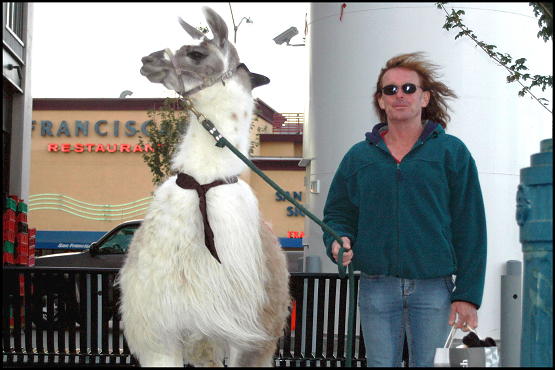 Believe it or not, this guy was walking around Fisherman's Wharf with his llamar.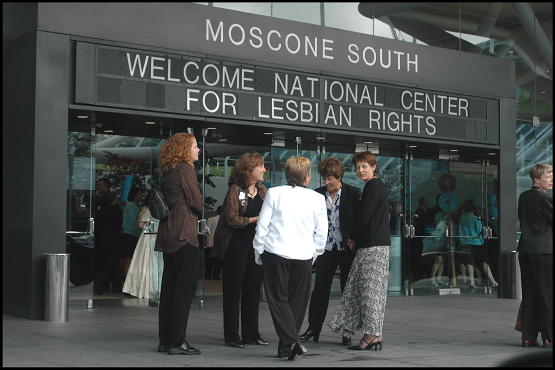 I thought it was unusual that the San Francisco Moscone Convention Center had a convention for lesbian rights. The center is so huge.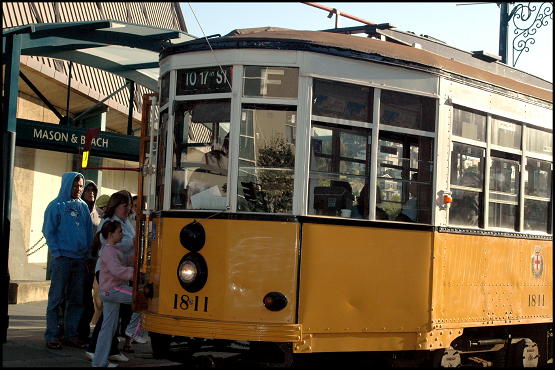 Riders get on the new F streetcar line along the embarcadero.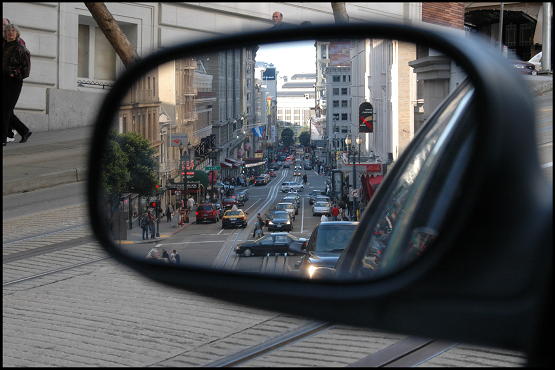 Heading north on Powell Street, this is what I see in my side view mirror.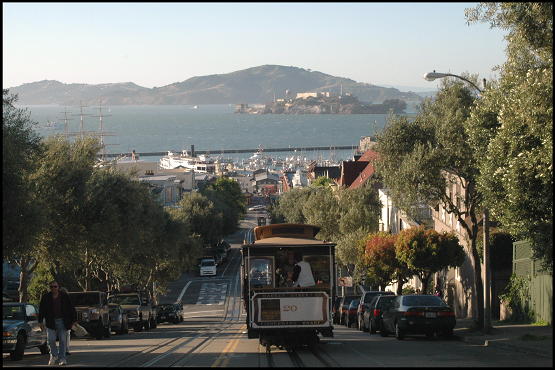 The Hyde Street cable car heads north on Hyde Street. In the foreground is the Hyde Street Pier and in the background is Marin County and Alcatraz.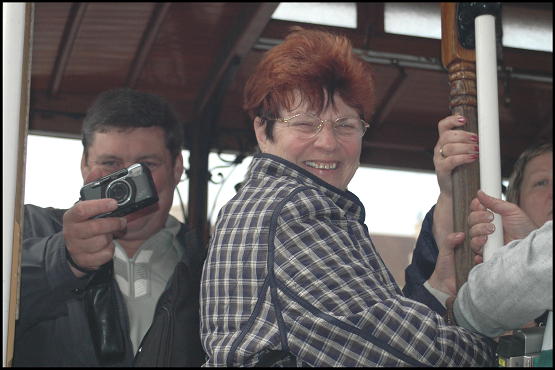 Cable car riders smile at me as I take their photograph.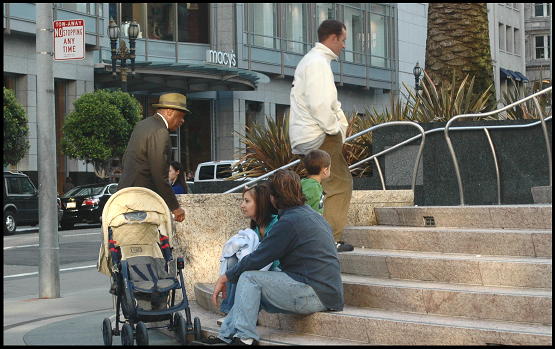 This is not a great shot. But the man with the green hat is former San Francisco mayor Willie Brown.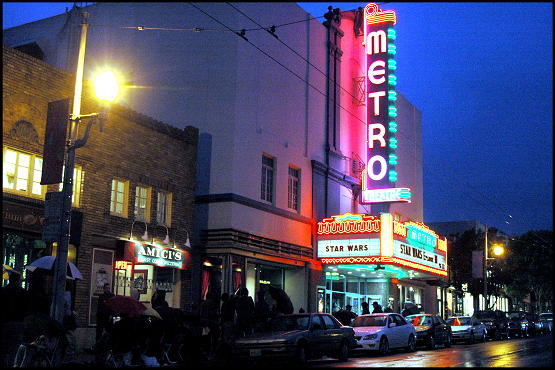 On opening night Star Wars fans line up for the late show.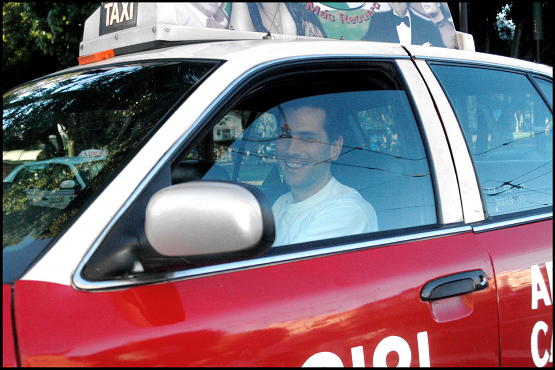 Well, that's all Jack!.