NIGHT TAXI -
SAN FRANCISCO
AFTER DARK,
July 2005 Photos.


I have been working on the "From the Taxi Driver's Seat" for three months now. Usually when it begins to get dark I put the camera away. But last week I still wanted to take pictures. Knowing that my Nikon D70 can adjust the ASA according to the amount of light available, I decided to give it a try and see what it can do. To my amazement I was able to get some decent available light photos after dark. So I started shooting at night.

Driving a taxi at night in San Francisco is a different experience that driving during daylight. The people are out to party - going to restaurants and clubs. The streets are filled with excitement - especially Saturday nights. And the colors and so different at night.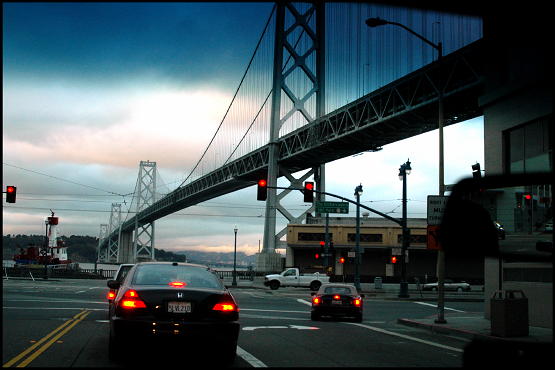 The Bay Bridge at twilight as seen from Harrison Street.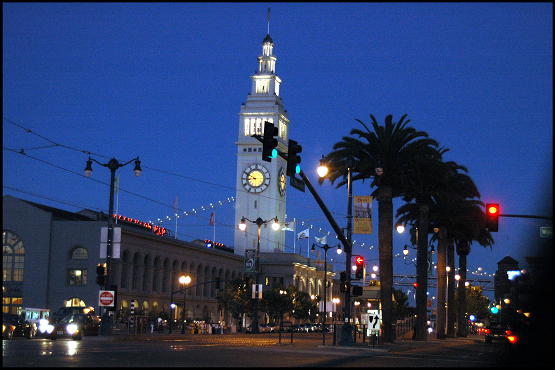 Facing south on the embarcadero at Washington Street, the Ferry Building is on the left.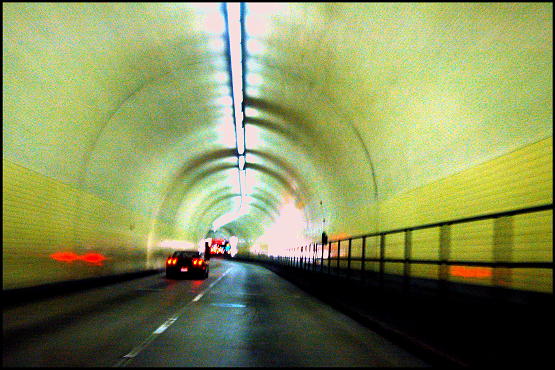 I drive through the Broadway Tunnel eastbound to head into Chinatown and North Beach.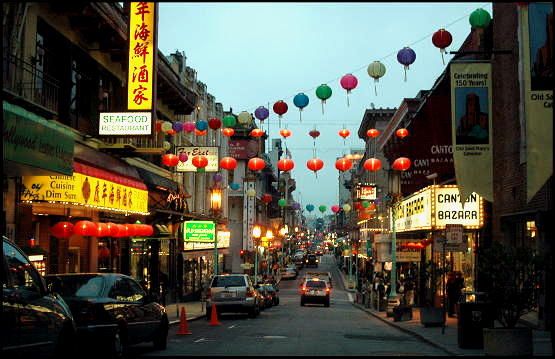 Facing north on Grant Street at California in Chinatown.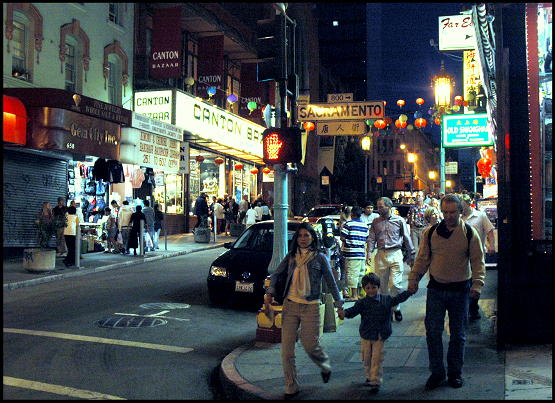 A family crosses Sacramento Street in Chinatown.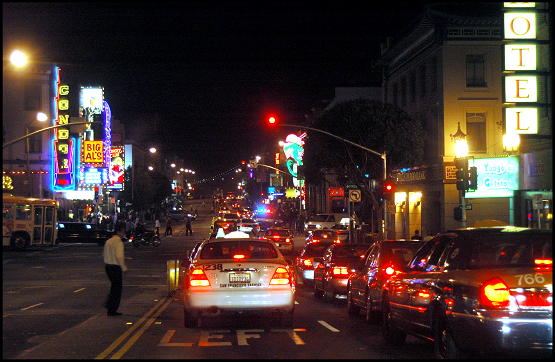 Broadway is a busy street on a Saturday night.


Broadway at Colombus is a hot spot for nightclubs and topless joints.


A yellow cab waits to make a turn on to Colombus Avenue as pedestrians cross the busy street.


A police car pulls over a SUV in North Beach.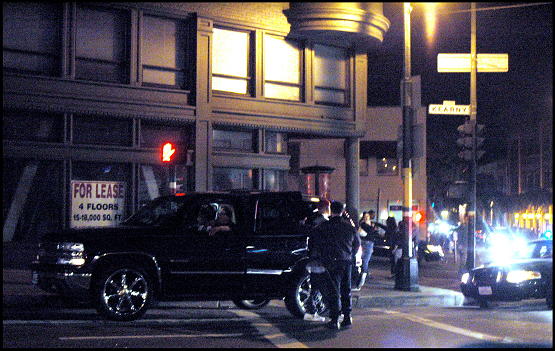 A police officer frisks a passenger from the SUV.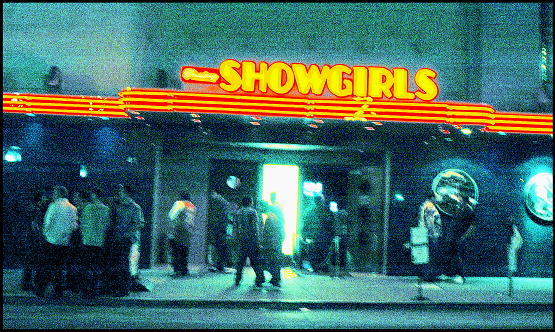 Showgirls is a popular topless club on Broadway.


The Hyde Street cable car goes down the most scenic streets.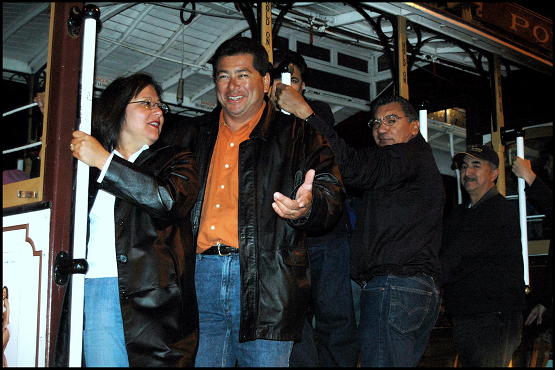 Passengers on the Hyde Street cable car smile as they see me take their photograph.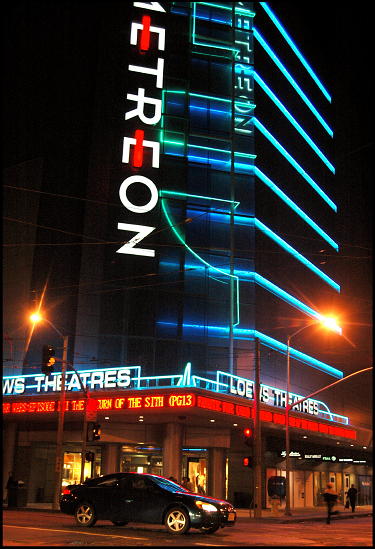 The Loews Metreon on Mission Street is the most popular movie theater in San Francisco.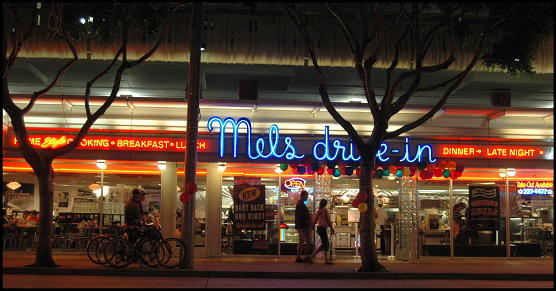 Mel's Drive In is conviently located across the street from the Metreon. One of the original Mel's restaurants was used in the George Lucas film "American Graffitti."


With it's restaurants, street performers, bars and gift shops Fisherman's Wharf is another popular night spot for tourists.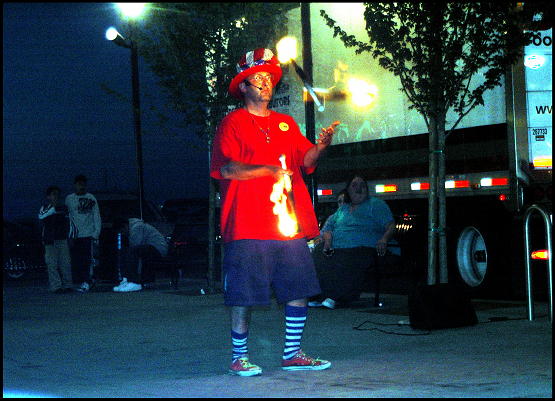 Working for tips, a man juggles fire at the Wharf.


Four young ladies from St. Louis ask me to take their photograph in the back seat of my cab.


The original Swensen's Ice Cream is located on Union Street in the Russian Hill district of the city.


North Beach is the home of many of the city's best Italian restaurants and cafes.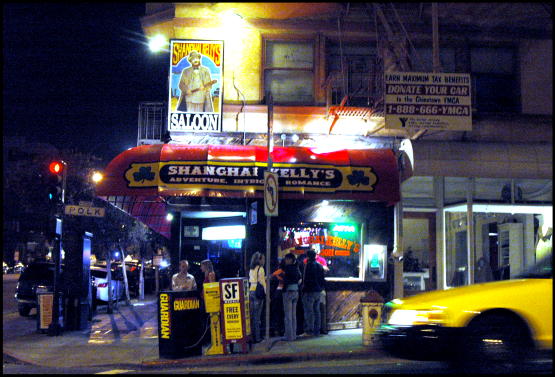 Shanghai Kelly's is one of the many popular bars on Polk Street.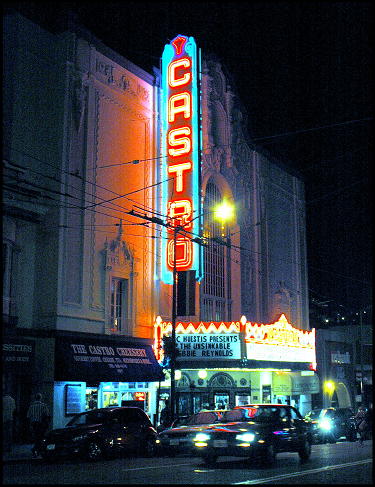 The historic Castro Theater in Eureka Valley, now known as the Castro District, is a city landmark and has been featured on the AMC channel.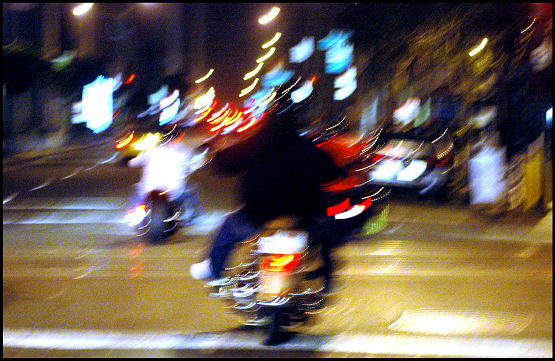 Three motorcyles zoom pass me on Montgomery Street.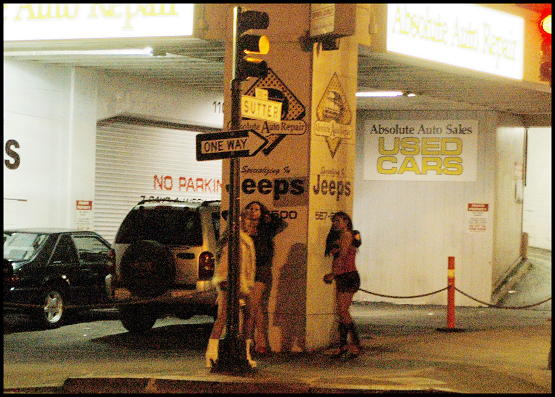 There are not too many hookers left on the city streets, but if you look around, you can still find some.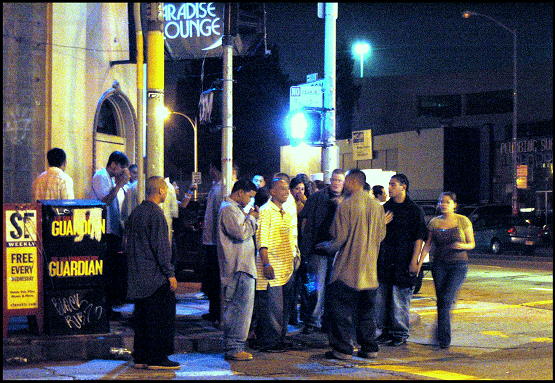 Folsom and 11th Streets is a popular 'south of market' spot for clubs and bars. A group hangs out in front of the Paradise Lounge after the bar closes on a Saturday night.


Two women talk outside the DNA Club on 11th Street.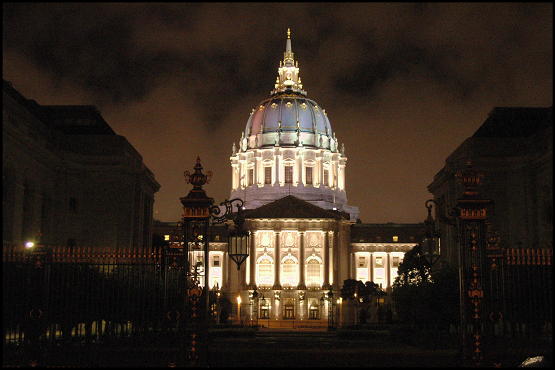 Here is a shot of City Hall on the Van Ness Avenue side as seen from Franklin Street.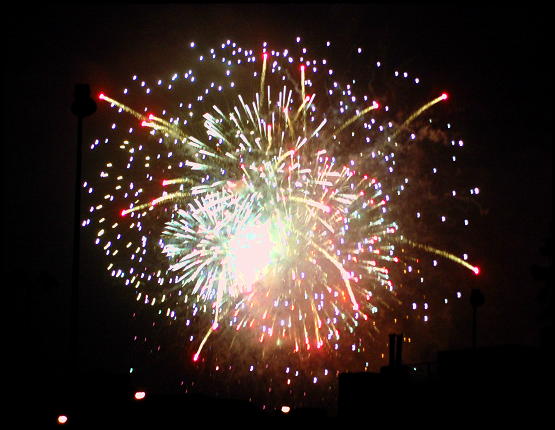 I thought it would be cool to end this page with some fireworks.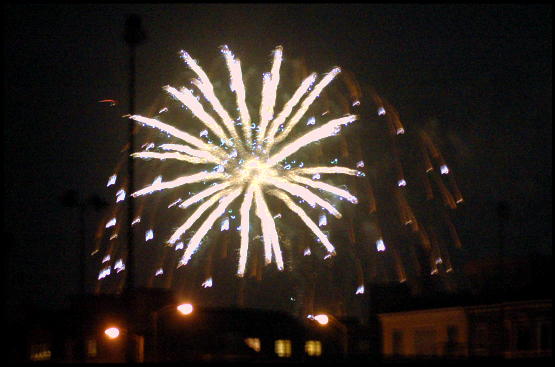 And here's a few more fireworks from the 4th.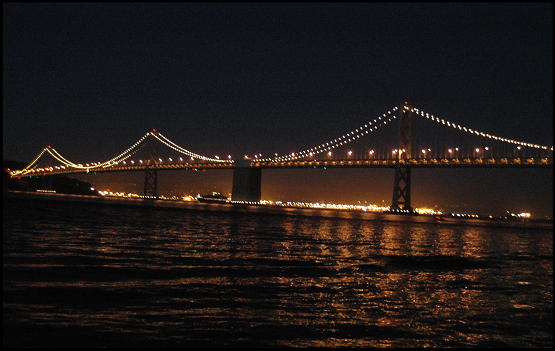 It's time for me to cross the Bay Brige and head on home to the East Bay. Hope you enjoyed this page.