OCTOBER PHOTOS,
"FROM THE TAXI DRIVER'S SEAT",
SAN FRANCISCO.

With the end of Daylight Savings Time and the daylight ending earlier, this may be the last page of "From the Taxi Driver's Seat" for awhile - maybe.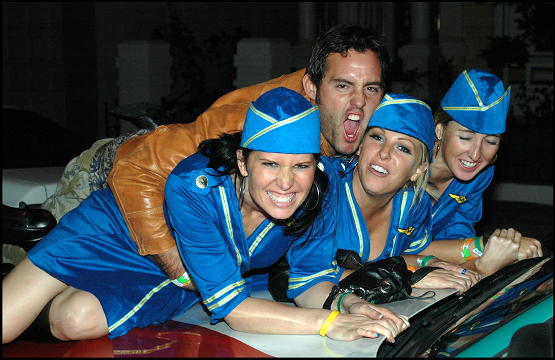 These customers were on their way home from a Halloween party. They saw me with the camera and I told them I would take their photo when they got out of the taxi. It was their idea to lay on top of the cab.


The second weekend in October is Fleet Week in San Francisco. I call it Fleet Weekend, because it's not as big as it used to be. When the Alameda Navy base and Treasure Island Naval Station were open there used to be about a dozen ships in the Bay. Now we are lucky if there are four. The photo above are sailors hanging out at Fisherman's Wharf on Oct. 8th.


Stockton Street in Chinatown in the late afternoon.


With San Francisco and the Bay in the background, a woman walks her dog in Sausalito.



Another cable car shot, but I love the expression on the girl's faces.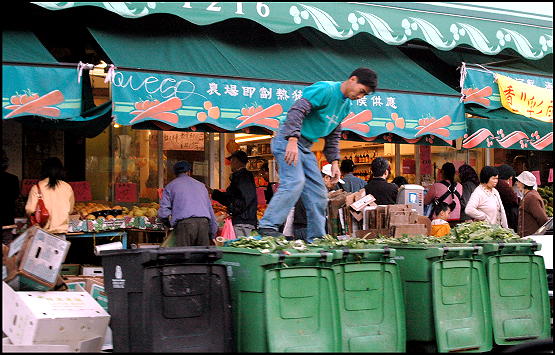 A man stomps on garbage in Chinatown.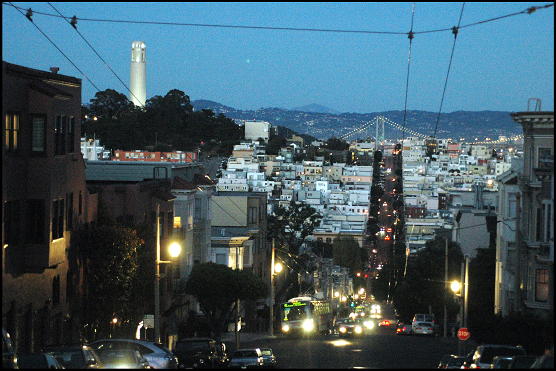 Looking east on Union Street on Russian Hill you can see North Beach at twilight. On the left is Coit Tower and straight ahead is the Bay Bridge.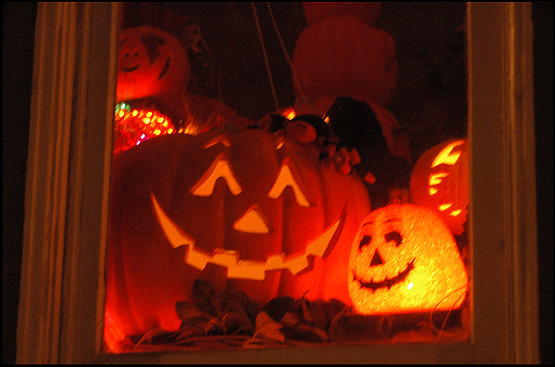 A house window on Market Street is decorated for Halloween.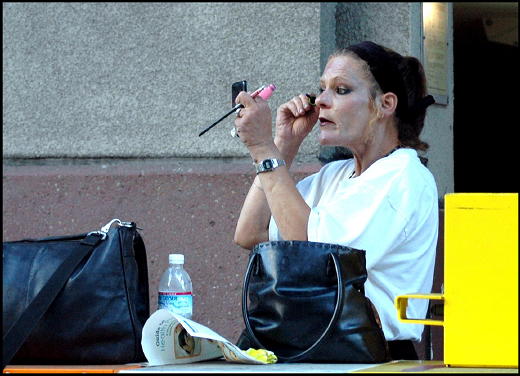 A woman puts on her make-up at a bus stop.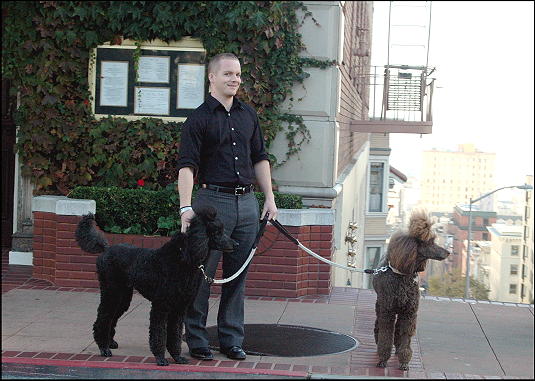 A man walks his two dogs on California Street.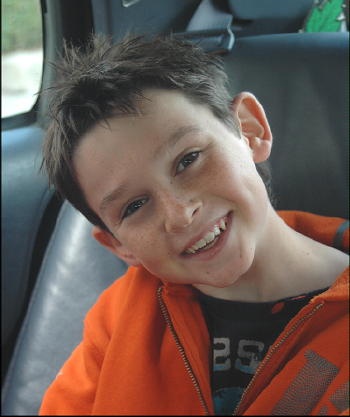 It's a scary kid from England named Josh.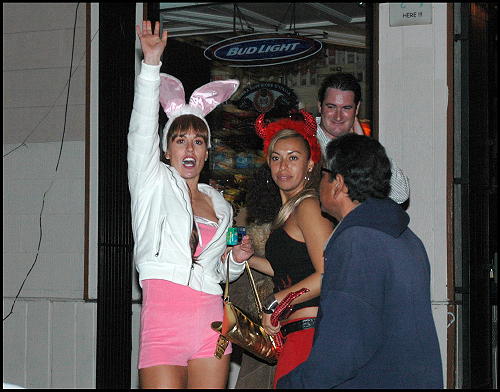 A woman with bunny ears sees me with the camera and waves.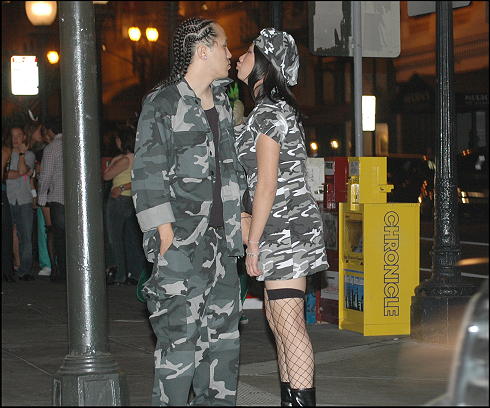 Are they about to kiss?


A young woman expresses herself on Halloween.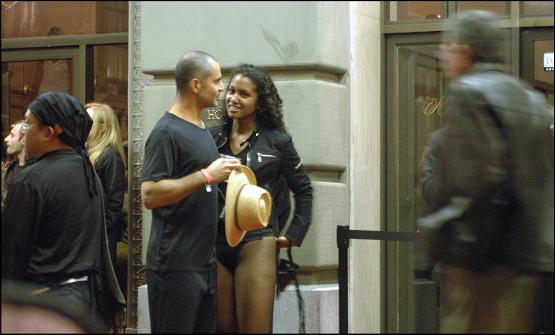 People wait to get into a Halloween party at the St. Francis Hotel.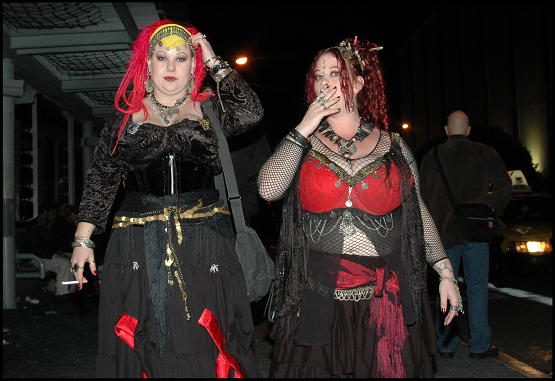 Trick or treat, time to smoke a cigarette.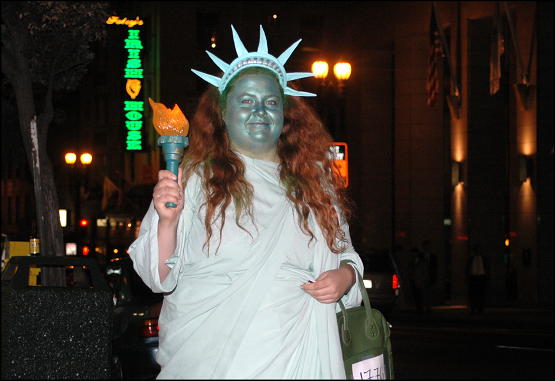 The Statue of Liberty waits to cross O'Farrell Street.

WELL, THAT'S IT UNTIL NEXT TIME. DROP ME AN E-MAIL AND GIVE ME SOME FEEDBACK. I APPRECIATE ANY COMMENTS - NEGATIVE OR POSITIVE. THANKS!